One year on the roof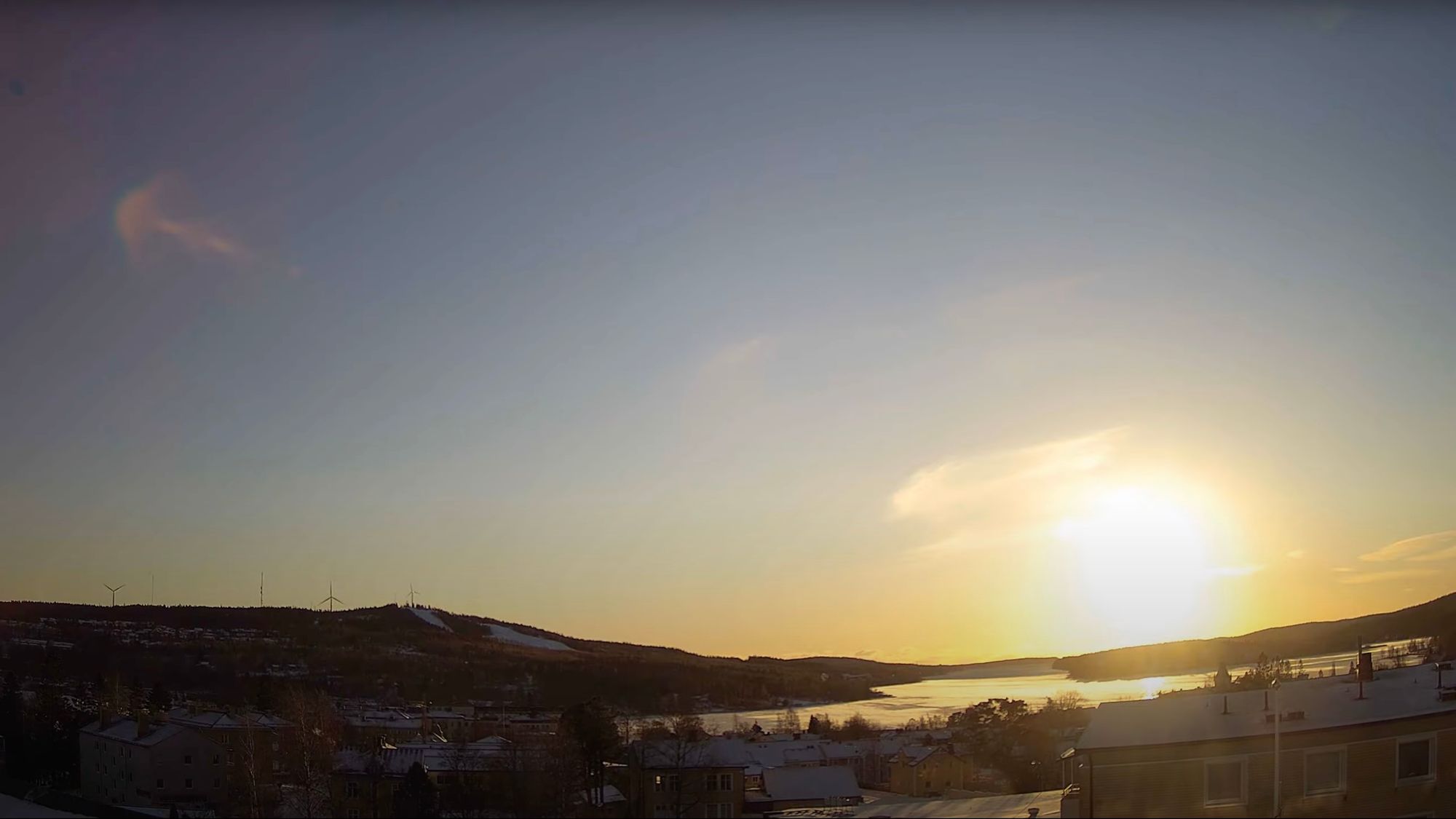 Last year i got a cool idea. A one year time lapse video from the roof of my apartment building. Most CCTV cameras are made to be mounted in a high spot angled down. The hood included with the camera was to small and i had to make a bigger hood to protect it from most of the rain and snow. It is mounted to the ventilation fan with strong magnets.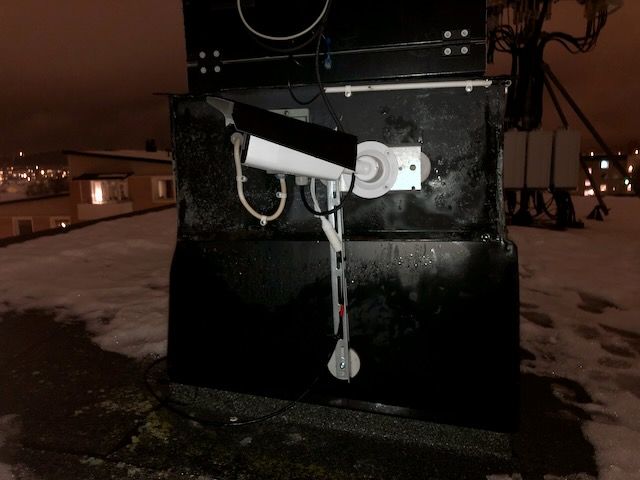 On december 13 2021 the camera and image capture was ready and a server at home captured two images every minute.
On december 14 2022 i combined it all, encoded it as h265 and uploaded a 11h 16min long video to to youtube. This is the result:
12.00 on the roof for a year
For people with shorter attention span i made a much shorter video based on the image saved at 12:00 every day for a year. The result is a bit shorter video.
The sun changes jumps sideways two times when we changed from winter time to summer time and then back to winter time.
Technical issues
There were a few techinal issues during the year.
First of all i overestimated the included weather proofing that came with the camera. Mid october 2022 the camera went offline. It lost ethernet connection but still used PoE power. I had to replace the entire network cable from the camera to the attic as it was full of water. The RJ45 connector and jack on the attic was corroded. The jack on the camera is still ok.
Then there were a few days missing due to various power failures. The UPS for my rack died and took down the servers. Electricians did some work and had to cut the power to the building due to meter changes and car charger installations.